Through one-on-one or small group coaching, we will help you navigate the career search process. Our customized approach guides you through any and all of the critical phases of:
Resume & cover letter writing
Land a career match based on STRENGTHS!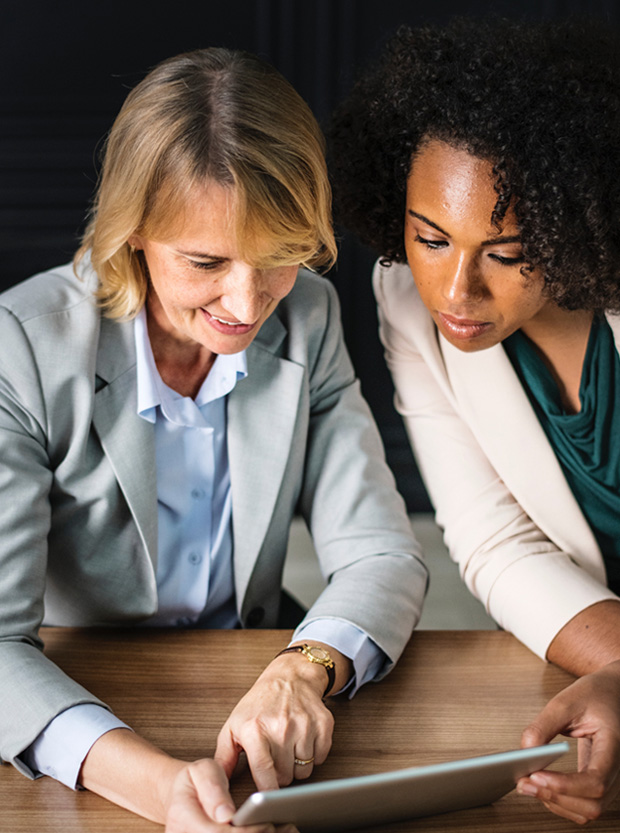 What People Are Saying...
Jim has played a significant role in launching my son's career through his mentoring program. Enlisting Jim's expertise was the best move I could have ever made. My son had recently graduated from Indiana University with a degree in Economics, but despite having an outstanding degree, along with a strong work ethic, frankly had no idea how to network or effectively search for a job. When I first met Jim several years ago, he had mentioned his forte was mentoring students who needed assistance in planning their future. Consequently, during the summer of 2017 when my son revealed he was having no luck connecting with anyone who could help him land a job, I reached out to Jim.

Jim suggested a meeting with my son to "diagnose" how he could best help him.  Jim's easygoing personality, passionate approach, and a structured process was exactly what my son needed.  He became extremely fond of Jim, and completely put his trust in the approach.  As a Dad, it can be difficult to "allow" someone else to counsel his own son, but in this case, I felt totally comfortable with Jim.  He is an exceptional communicator and had my son's best interest at heart.  Jim did a phenomenal job of guiding my son, diligently following up with him, meeting with him regularly, building both his network and interviewing skills and providing a solid platform for my son to succeed in his job search.

I have been a practicing CPA for over 30 years, and have built relationships, procured new business, and mentored clients for as long as I can remember, but have never encountered someone as astute, and comfortable with their approach as I did with Jim. He is truly a wonderful person, who really cares about the success of his students / clients.

Lee S, Parent
Career Track Coaching has been so helpful to my daughter. They helped her understand just how many valuable skills and relevant experience she actually has and now her resume looks so impressive! Jodi has been a great coach, always available to answer my daughter's questions.

Jackie M, Parent

Working with Jodi made all the difference for our 23-year-old daughter's job search. From greatly improving her resume, cover letter and LinkedIn profile to connecting her with hiring managers and coaching her on interviewing, Jodi is the go-to professional for every young job seeker.

Jill K, Parent

Jodi has worked with our 2 college kids and she has been amazing!! She has helped them with trying to figure out a career path and creating/building their resumes. Jodi is very knowledgeable, dedicated, caring and always puts 100% into everything she does!! Jodi is the best!!

Wendy G, Parent
I can't express how helpful his guidance and support was throughout the entire process. I would not be where I am today if I did not have his expertise through the application and interview process. I highly recommend Jim to anyone who is finishing school and ready to start a career. Not only did he help get my career started but he also taught me job seeking techniques that I will use for the rest of my life.

Andy | AEGON Americas

We started from the ground up with improvements to my resume, cover letters, and professional image on LinkedIn and on various media platforms. Next, Jimmy had me work on various exercises in broadening my network and realizing how connected I was with the resources that I had. Next thing I knew I was having face-to-face meetings with people in the field that I wanted to be in, making new connections with an increased sense of confidence and pride in what I had to offer.

Joey | Snapchat

Jodi was invaluable in helping me pivot my career into something I was much more interested in, despite it not lining up with what I had studied in school. Specifically, she was great at helping to modify my resume and interview responses in a way that would highlight how my engineering skills would be applicable to my new role. It was also very helpful to have someone to encourage me through a difficult career change, and to help prod me in the right direction when I wasn't sure I knew what I wanted to do.                                               Danny | CBOE
During my final year as a student I had the unique pleasure of partnering with Jim on my search for post-graduate employment. Having Jim as a professional mentor was an experience that challenged me in many ways, but is directly reflected in my career successes. While Jim is willing to provide advice and guidance from the perspective of an employer, his true gift is being able to help young adults look within themselves for answers and direction. Jim does not simply connect students with contacts of his who are waiting for them with open arms, he assists individuals in their pursuit of a better self who can independently identify and pursue their professional goals.

I am where I am today largely due to the time I spent with Jim. His mentorship allowed me to understand my own aspirations more clearly, do what needed to be done to attain them, and lay the foundation for a bright future. Have no doubt, he can do the same for you!

Aldon | Baker Tilly Search and Staffing, LLC

  Jim Frisch is a wonderful and personable career coach. With his help I went from having a directionless job search with little to no networking skills to learning some great strategies and scoring my first job interviews. In addition to his strong qualifications, Jim poses some great personal questions and gives full accountability to you so you grow as an individual and learn along the way about finding the job in your industry that you want. He keeps you organized and allows you to become the boss of your search while taking into account your personal strengths and weaknesses to make sure he helps create the best suited plan for the client.                                                                                                      Charlie 

Working with Jim has been extremely helpful to me on both a personal and personal level. By providing a structured, step-by-step program built on organization and preparation, Jim provided me with the skills, tools and resources necessary to achieve my personal goals in my new position. No two clients are the same, and that's something that Jim definitely takes to heart. His ability to focus in on each students' individual strengths and areas for improvement is something I appreciated, and I would definitely recommend entrusting Jim as your advisor during this often challenging but certainly navigable time!                      

Brandon | Marquee Sports Network
Jodi Coplan is the best resume writer I have ever worked with!  Jodi leverages her over 25 years of HR experience to help develop a personalized, impactful resume that tells a STORY of your results and accomplishments.  She spends time getting to know you as a person, actively listens to fully understand your journey, and works collaboratively with you to create a resume you will be PROUD to share!  She can articulate your story in a consice yet detailed way. Whether you are a seasoned executive or a recent college grad, I highly recommend the services of Jodi Coplan and Career Track Coaching!Dave R. | Healthcare CEO
Working with with Jodi  was the best and easiest decision I have ever made! My only child was embarking on her senior year of high school and my retail business was almost 12 years old. Knowing that I would be an empty-nester soon I decided it was time for a drastic change.

Jodi helped me identify jobs I would enjoy based on my strengths and then articulate my experiences on paper. We went all the way back to my life before my daughter and documented my volunteer and other work. Since graduating college I had not updated my resume and needed a LinkedIn profile and cover letter. Thinking it would take months to find a job, I was not pressured and started applying to jobs online.  Jodi role played with me to prepare for the interviews and I got 2 job offers. I closed my retail business on August 30th and started the new job on Sept 4th.   Jodi has been a lifesaver and life changer. 

Aimee | Self Employed

It was an absolute pleasure working with Jodi. She did a terrific job analyzing, organizing and updating my resume in a modern and professional way. As a return to work candidate, my resume needed to be presented in a meaningful way that highlighted my strengths, skill set and experience. Jodi was able to craft a knockout resume very quickly. She offered support and guidance on professional networking and job seeking strategies. We created a LinkedIn profile together and I felt empowered to connect with many professional contacts. She made the process much less intimidating Jodi empowered me to have confidence in myself and my abilities. I am truly thankful for the opportunity to work with her! She is fantastic and I highly recommend her services.   

Julie F | Non-Profit

                                                             

Provide a roadmap for your career opportunity

Determine your passion based on your strengths

Teach goal setting and being held accountable

Improve ability to impress companies with poise and confidence

Build a question/answer database to use to land dream job

Give confidence through personalized coaching sessions

Teach skills to build lasting relationships and professional networks for now and the future

Educate about multiple career opportunities by shadowing professionals in area of interest

Develop skills outside of comfort zone

Differentiate and stand out from the crowd

Instill the importance of business etiquette and time management in the career search process

LIFE COACHING: Overcome adversity to find professional and personal success!
Book a FREE Consultation
Career Track Coaching has had 99% success with clients. Complete the form and tell us about your current situation so we can expedite your request. Our goal is to respond to all inquiries with 24 business hours. We look forward to assisting you!
Get Started